07. Jul 2017
Day of Apprenticeship at Martinrea Honsel
Leaving school and starting into professional life are exciting steps. Martinrea Honsel invited students, their parents and teachers for "days of apprenticeship" The team of HR development informed about technical job profiles in order to provide a clear picture about the opportunities. During plant tours and personal conversations with current trainees and trainers, the visitors got an impression of potential perspectives for their professional life.
With in total eleven job profiles, Martinrea Honsel offers a broad range of apprenticeship opportunities. These include seven technical professions as mechatronic technician, industrial mechanic, foundry mechanic with focus on high and low pressure die casting, toolmaker, cutting machine operator and electronics technician as well as stamping and shaping mechanic and IT specialist with focus on system integration. For the first time, Martinrea Honsel trains two product designers with focus on component design. In addition, two commercial job profiles are offered: industrial business manager and Bachelor of Arts. For start of apprenticeship in September 2018, Martinrea Honsel is looking forward to receiving applications.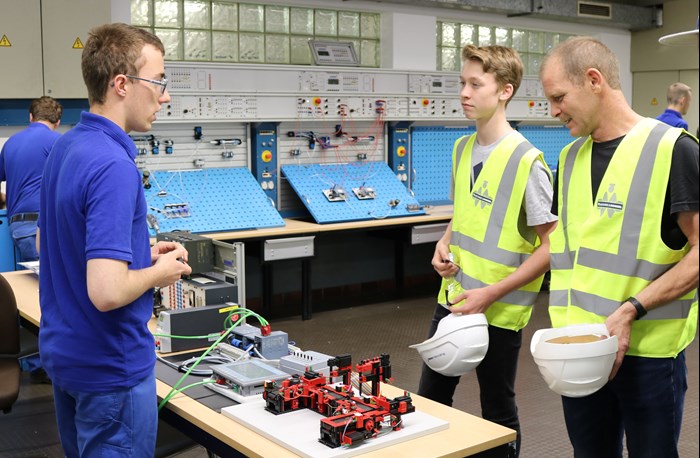 During the Day of Apprenticeship students, parents and teachers got an impression of carreer opportunities at Martinrea Honsel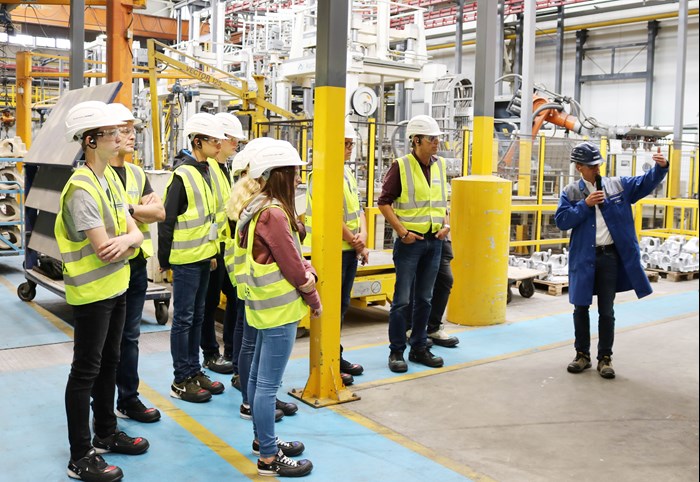 Dieter Berndt, Head of Human Ressource Development at Martinrea Honsel, explained the different production processes.